---
Exclusive Intelligence Examiner Report
---
---
"Let every soul be subject unto the higher powers. For there is no power but of God: the powers that be are ordained of God. Whosoever therefore resisteth the power, resisteth the ordinance of God: and they that resist shall receive to themselves damnation. For rulers are not a terror to good works, but to the evil."
Pastors today seem to speak reverently about our government and its leaders. Many will cite Romans 13:1-7 as proof that we should blindly obey these leaders. They teach that failure to do so will lead to damnation. This could not be further from the truth. If this were the case, then every time you broke the speed limit you would be sinning against God.
Tyrants who unjustly demand total submission to their ways can not be His servants. Benjamin Franklin proposed the motto "Resistance to Tyrants is Obedience to God" for the Seal of the United States. Though it was not used, Thomas Jefferson liked it enough to appropriate it for his own seal. In other words, do not comply with tyranny by the government.
Deception At Every Turn
For almost two years now we have all been subjected to draconian orders issued by governmental tyrants. Major media outlets have been complicit in the misleading of billions of people on this planet. The use of the SARS-Cov-2 scamdemic was a pretext to lead people towards despair.
With the proliferation of propaganda being disseminated worldwide, millions of people submitted to PCR tests. The inventor of this test, Dr. Kerry Mullis, claimed it was not a viable option for diagnosis. However, through news broadcasts—along with local, state, and federal politicians—this "test" was deemed the only viable option.
To date, this "virus" has never been isolated. There is no justification for all of the steps that have been taken by so-called medical authorities. Moreover, without this important step being taken, there is no justification for this to have ever been declared a "pandemic." If the World Health Organization (WHO) had merely continued with its original claim that COVID was "similar to seasonal influenza," the fear campaign would have never gotten off the ground.
Thanks to the WHO—whose largest financial supporter is the vaccine-crazed Bill Gates and his foundation—193 member states of the United Nations implemented confinement and lockdown orders. This move was unprecedented and has worked marvelously at destabilizing the global economy. Thousands of small businesses have been driven to bankruptcy. Unemployment and poverty are rampant.
The Rich Get Richer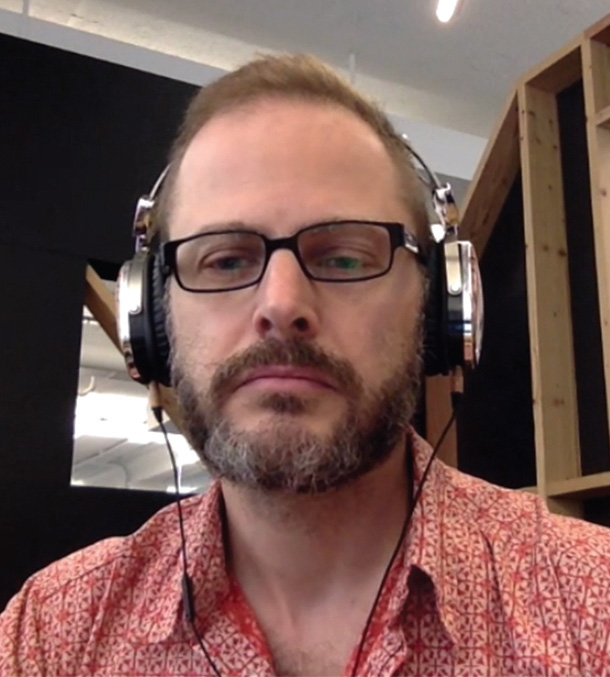 Gideon Lichfield declares, "We're not going back to normal"
Conversely, those who were members of the elite top 1% of wealth have massively enriched themselves to the tune of billions of dollars. This can justly be described as the greatest redistribution of wealth in world history. Is this part and parcel of Klaus Schwab and his World Economic Forum's "Great Reset?"
In an article entitled "We're not going back to normal" authored by globalist Gideon Lichfield for MIT Technology Review, Mr. Lichfield describes a future world under medical tyranny:
"I predict that we'll restore the ability to socialize safely by developing more sophisticated ways to identify who is a disease risk and who isn't, and discriminating—legally—against those who are.
"But one can imagine a world in which, to get on a flight, perhaps you'll have to be signed up to a service that tracks your movements via your phone. The airline wouldn't be able to see where you'd gone, but it would get an alert if you'd been close to known infected people or disease hot spots. There'd be similar requirements at the entrance to large venues, government buildings, or public transport hubs. There would be temperature scanners everywhere, and your workplace might demand you wear a monitor that tracks your temperature or other vital signs. Where nightclubs ask for proof of age, in future they might ask for proof of immunity—an identity card or some kind of digital verification via your phone, showing you've already recovered from or been vaccinated against the latest virus strains.
"We'll adapt to and accept such measures, much as we've adapted to increasingly stringent airport security screenings in the wake of terrorist attacks. The intrusive surveillance will be considered a small price to pay for the basic freedom to be with other people."
This for a virus with a 99.7% survivability rate? Why has the medical establishment not conveyed the fact that "natural immunity" is much more effective than this mRNA gene therapy? Because if this information were widespread, the amount of control garnered by the elite would evaporate immediately.
Vaccine Mandates Proliferate
Instead, vaccine mandates are now being implemented. Never mind the fact that countries with high "vaccination" rates also have the highest infection rates and numerous deaths of those "vaccinated." Bureaucrats in New Zealand and Australia lock down its citizenry on a whim.
Australia has actually built COVID prison camps which are operated by its military. Much like a prison, movements are restricted and camp administrators can extend your incarceration if you misbehave. Where is the uproar for this abuse of rights? Australia has implemented severe gun control legislation. A disarmed citizenry is more easily cowed.
Howard Springs quarantine camp in Australia located near Darwin where residents are being confined in ridiculously strict, punitive-type circumstances at the facility.
Austria has decided that unvaccinated people are the problem and have ordered lockdowns for those who refuse the jab. Its governmental superiors are now considering a bill that will allow fines and imprisonment for those who refuse to comply.
Our neighbors to the north have mandated its federal employees submit to the jab. Any passenger on a plane, train, or cruise ship in Canada must provide proof of full vaccination to board. In a recent poll, most Canadians would support a vaccine mandate for all public-facing workers. It should come as no surprise that Canada has some of the more draconian gun-control laws.
Here in America, nearly every conservative state is in full defiance of these vaccine mandates. Federal courts have continued to block Resident Joe Biden's attempts to circumvent our Constitution. That being said, due diligence is still necessary to ward off these control measures the elite wish to implement.
This has not ceased the powergrab by progressive governors and mayors to maintain control over their fiefdom. These despots are intent on maintaining and expanding their reign of tyranny.
Terror Attack With a Bioweapon?
After the initial "outbreak" of this biological weapon, fear was rampant. As more and more truth has been exposed in alternative media, the need for further steps was recognized by the elite. Enter the Delta variant and the Omicron variant. Faced with the loss of control, the elite will stop at nothing to instill even greater fear among the masses. You can surely expect more "variants" to be unleashed in the near future.
Appearances are but a smoke screen to the hidden agenda which has been unleashed upon us all. The reality is that the measures implemented to control us have begun to show cracks in its fašade. Once the truth sinks in and the drumbeat of the propaganda is ignored, people will begin to realize this has been a massive terroristic campaign. Hopefully, then we can begin to return to normalcy and throw off the tyrannical control of these minions of Satan.