---
Exclusive Intelligence Examiner Report
---
---
How Hospitals and Others Profited From the Suffering of Americans
"These six things doth the LORD hate: yea, seven are an abomination unto him: A proud look, a lying tongue, and hands that shed innocent blood, An heart that deviseth wicked imaginations, feet that be swift in running to mischief, A false witness that speaketh lies, and he that soweth discord among brethren."
Many truths have come to light in the aftermath of the pLandemic known as COVID-19. One shocking revelation was of hospitals being awarded thirteen thousands dollars for each patient identified as a COVID patient. Moreover, if the patient were to be put on a ventilator, the bounty was upgraded to thirty-nine thousand dollars. Amazing revelation, is it not?
Hospital administrators for eons have cried wolf about ever-increasing expenses encountered while treating those who have no insurance and are bereft of funds to pay. These administrators have routinely been castigated by the general public for charging $4 for each ibuprofen tablet given to a patient. But nary one public protest was noted for the above mentioned financial windfall each patient brought into the hospital.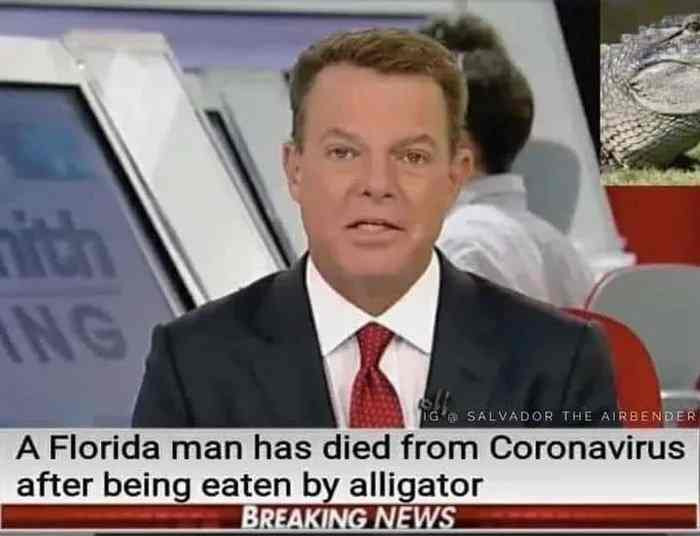 No joke: Are hospitals labeling unrelated deaths as COVID-19 deaths and ventilator usage just to claim more government money?

Although the death of thousands of friends, family, and neighbors is not a laughing matter, the propensity of news reports about this pLandemic magnified by tyrannical governmental orders to "shelter-in-place" reached saturation. It seemed as if it became a running joke among the populace. Numerous jokes bounced around the internet via email, such as these ridiculous headlines: "Surfer Attacked by Shark...dies of COVID;" "Daredevil Leaps From Plane With No Parachute...dies of COVID." The list was plentiful to choose from.
Evildoers In Positions of Power
We as a nation are a resilient people. When life gives us lemons, we make lemonade. As Christians, we know that Jesus is in control. His yoke is light as we continue on our mission. However, this does not mean we are not affected by the insidious actions of evildoers. There are many innocent victims whose family's lives have been forever changed.
Case in point, the astronomical number of deaths which have occurred in New York. In February and March, New York City Mayor Bill de Blasio and his top health official, Oxiris Barbot, told residents to continue riding the subways, attending parades, and enjoying the nightlife the city has to offer.
Barbot, in a February 2nd tweet stated, "As we gear up to celebrate the #LunarNewYear in NYC, I want to assure New Yorkers that there is no reason for anyone to change their holiday plans, avoid the subway, or certain parts of the city because of #coronavirus." She reiterated, "I want to be clear, this is about a virus, not a group of people. There is NO excuse for anyone to discriminate or stigmatize people of Asian heritage. We are here today to urge all New Yorkers to continue to live their lives as usual." She was referencing the parade in Chinatown celebrating the Chinese New Year.
Short-term Memory Loss Affects Politicians
Mayor de Blasio, during a February 10th interview on MSNBC stated, "If you're under 50 and you're healthy, which is most NYers, there's very little threat here. This disease, even if you were to get it, basically acts like a common cold or flu. And transmission is not that easy." During a March 2nd press conference with Governor Andrew Cuomo, de Blasio said, "We have a lot of information now, information that is actually showing us things that should give us more reason to stay calm and go about our lives."
Two weeks later de Blasio was lambasting President Donald Trump and his administration's response to the virus. In a March 14th interview on MSNBC, de Blasio claimed, "This is a war-like situation. We're in a wartime scenario with a Mar-a-Lago attitude being used by the federal government."
Politicians must have issues with short-term memory loss because there are at least five separate instances where de Blasio and his top health official publicly downplayed the severity of the virus. Also forgotten were the steps begun on January 31st by the Trump Administration to restrict travel from China into the United States. Some American travelers who had recently visited China were placed under a fourteen day quarantine, and a public health emergency was declared.
Elderly Receive Death Sentences
Governor Andrew Cuomo is another of the key players in the havoc that has rampaged through the state of New York. To date, there have been almost 380,000 cases of COVID-19 in the State of New York, with over 30,000 deaths. These numbers far surpass any other state in the union.
Although we can not positively determine the actual numbers of deaths due to this pLandemic, we can state unequivocally that measures implemented under the Cuomo administration have greatly exacerbated the number of deaths in nursing homes. On March 25, 2020 a directive from the New York Commissioner of Health, Howard Zucker; Executive Deputy Commissioner Sally Dreslin; and Governor Cuomo was issued entitled, Hospital Discharges and Admissions to Nursing Homes. In this directive it stated: "No resident shall be denied re-admission or admission to the NH solely based on a confirmed or suspected diagnosis of COVID-19. NHs are prohibited from requiring a hospitalized resident who is determined medically stable to be tested for COVID-19 prior to admission or readmission."
This directive has lead to the deaths of over 5,300 patients in New York state nursing homes. But wait! There's more!
In a compelling article written by Yaacov Apelbaum and published on his blog (https://apelbaum.wordpress.com/2020/05/25/jaccuse/), more incriminating evidence is provided. There is a money trail behind the directives issued by Governor Andrew Cuomo.
Apelbaum writes:
"In 2018, as Governor Andrew Cuomo faced a challenge to his re-election bid in the New York State Democratic primary, he got a last minute $1m cash infusion from the General New York Hospital Association (GNYHA)—a powerful NY healthcare industry group. On April 2, 2020, he repaid the favor when he quietly signed legislation shielding hospital and nursing home executives from any lawsuits stemming from the Covid-19 outbreak. The clauses, inserted into the annual budget bill, gave blanket immunity protections for healthcare industry executives and administrators, the same individuals and institutions that have made a fortune moving sick Covid-19 patients from the hospitals to nursing homes."
Apelbaum continues:
"Cuomo's legal immunity legislation didn't just happen in a vacuum. It turns out that GNYHA gave Cuomo's New York State Democratic committee large sums which were deposited into his party's housekeeping account and used to bankroll his re-election. The money among other things was used to buy TV ads to support his proposed budget and launch, his anti-gun agenda, and his 2018 campaign."
Nursing home residents in New York City received death sentences.

The end result of these shenanigans is millions of dollars were made by elderly centers in New York, Cuomo and New York Democrats enriched their coffers, and the relatives of thousands of dead New Yorker's are left in the lurch.
Big Pharma In Control
This type of chicanery has been ongoing in our government for decades. In 1986 Ronald Reagan signed the National Childhood Vaccine Injury Act. This law created a special program to handle disputes in an effort to ensure a stable vaccine supply by shielding companies from most lawsuits. The NCVIA completely voids industry responsibility regarding vaccine injuries and can be seen as the government granting Big Pharma unprecedented economic immunity and carte blanche towards the matter of vaccine injury.
In my February 2019 Power of Prophecy article, Does Big Pharma Control America?, I noted that children in America receive seventy-two vaccinations before the age of eighteen. In 1962, the year I was born, the total was five! I also reported that autism has soared from one case in twenty-five hundred to one in forty today.
Bill Gates, the elitist with grand ideas about population reduction through worldwide mandatory vaccinations, has met with President Trump numerous times to discourage his desire to research the ill-effects of vaccines. Gates' control over immunization in India led to over 490,000 children being paralyzed.
In his letter to Timothy, the Apostle Paul taught us about those who cherish wealth over goodness. Heed his profound words, dear friend. Paul wrote: "But they that will be rich fall into temptation and a snare, and into many foolish and hurtful lusts, which drown men in destruction and perdition. For the love of money is the root of all evil: which while some coveted after, they have erred from the faith, and pierced themselves through with many sorrows. But thou, O man of God, flee these things; and follow after righteousness, godliness, faith, love, patience, meekness" (1 Timothy 6:9-11).