---
Exclusive Intelligence Examiner Report
---
---
Will Joe Biden Become...
"Our Nation is in deep peril. We are in a fight for our survival as a Constitutional Republic like no other time since our founding in 1776. The conflict is between supporters of Socialism and Marxism vs. Supporters of Constitutional freedom and liberty."
—

Open Letter From Retired
Generals and Admirals
Recently 124 former military leaders warned Americans that they were under assault. This has caused quite a stir in the controlled media. Many of these pundits have pointed out the fact these military men haven't seen active duty in decades. These naysayers comments intimate that since these men are no longer on active duty they have nothing relevant to share. As an Air Force brat, I can unequivocally say this is an outright lie.
Once one takes the oath to serve this country it never leaves the mindset of most of these individuals. The military Oath of Enlistment (re-enlistment) is fairly straightforward for most military personnel. It's administered by a superior officer, and carried out like most traditional oaths, with the officer reading the oath and the person being sworn repeating it. This oath is as follows:
"I, (NAME), do solemnly swear (or affirm) that I will support and defend the Constitution of the United States against all enemies, foreign and domestic; that I will bear true faith and allegiance to the same; and that I will obey the orders of the President of the United States and the orders of the officers appointed over me."
Notice this oath states enemies "foreign and domestic." After reading the letter penned by these retired flag officers, one must deduce that the current domestic threat is progressive socialism. With control over the House of Representatives, virtual control over the Senate—with Vice President Harris able to cast the tie-breaking vote—and the White House the socialist agenda is running full steam ahead.
The Oath of Office the President pledges is similar:
"I do solemnly swear (or affirm) that I will faithfully execute the Office of President of the United States, and will to the best of my Ability, preserve, protect and defend the Constitution of the United States."
However, there are those who wonder who is actually performing the job of President. Nearly three dozen Democrats have urged Joe Biden to relinquish his sole authority to order the launch of nuclear weapons. Is this an indication that "Sleepy Joe" is suffering from diminished mental capacity?
Common Characteristics of Dictators
This query is ignored or downplayed by Main Stream Media. The controlled message emanating from the media is reminiscent of dictators past and present. Governmental spin helps control public opinion while millions of concerned Americans are kept in the dark.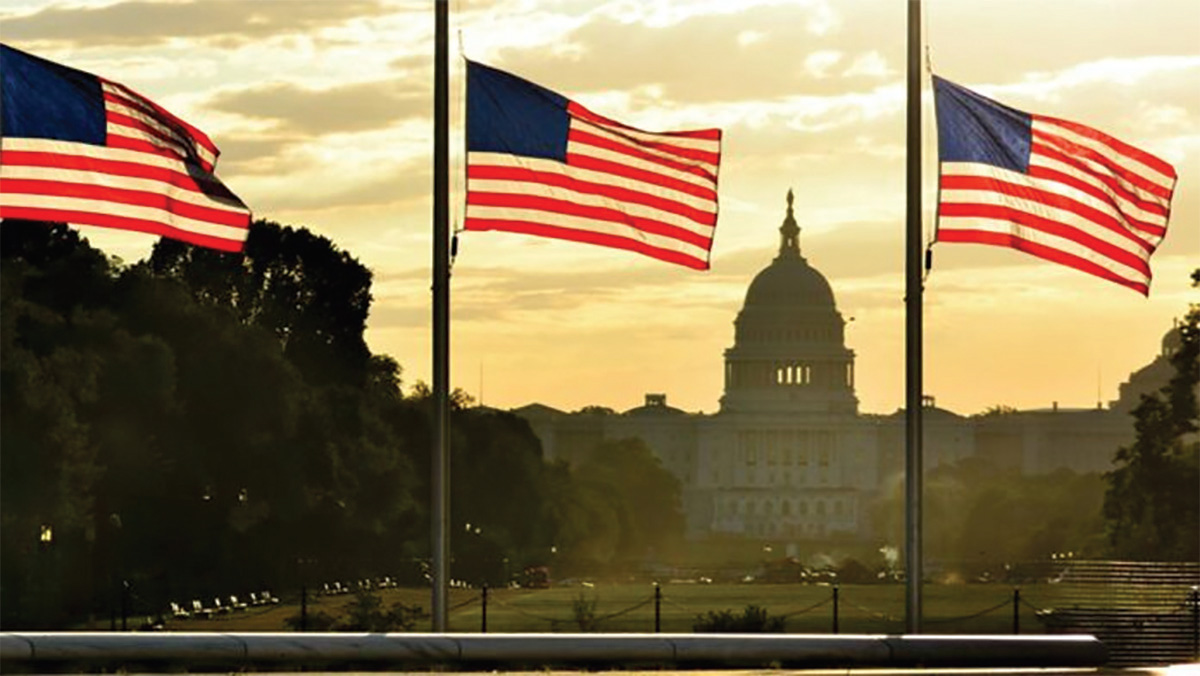 Is the great United States of America quietly fading into that good night?
Controlling the institutions of education is paramount for those who seek tyrannical powers. Since the 1960s when "Cultural Marxism" invaded college campuses the trend for politically correct thinking has become ingrained in the minds of the progressive looney left. The use of mind-control programming through media, music, and movies has cultivated a cache of neighborhood spies willing to report anyone who does not toe the company line.
Dictators Legislate Via Executive Orders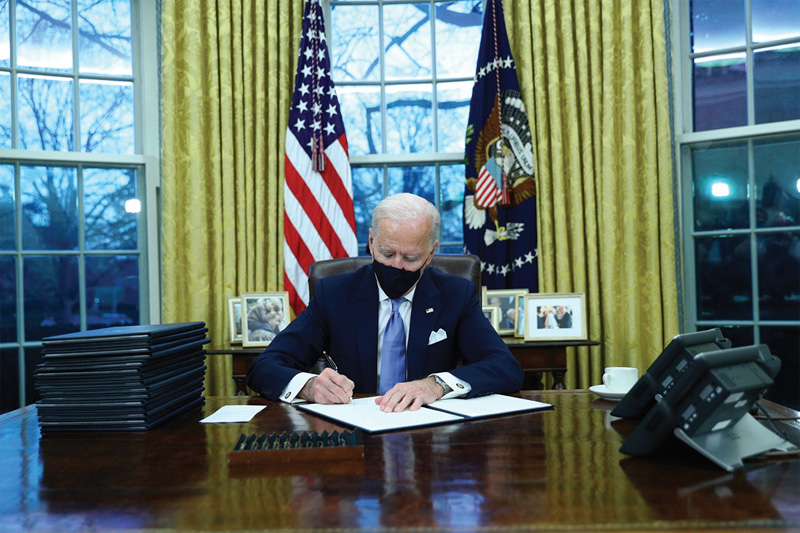 Joe Biden said, "You can't do it by executive order, unless you're a dictator." Fast forward: Biden signs 15 Executive Orders in one day.

As a Democratic candidate for the presidency during an October 15th town hall—referring to getting his tax proposals passed through Congress—Joe Biden said, "You can't do it by executive order, unless you're a dictator." This statement contains more truth than the media would like you to believe. In the first week of his administration Biden signed thirty-three executive actions.

Comparably, Trump signed four, Obama signed five, George W. Bush signed none, and Bill Clinton signed one! No other President has ever signed as many executive actions during their first week in office in our nation's history. Through the process of deduction, would you surmise that Biden (or the puppet-master pulling his strings) is a dictator?

To date, Biden has signed more than fifty executive actions since taking office. He has established a commission to explore expanding—or "packing"—the Supreme Court as well as creating a "Climate Change Support Office."
Does America Face a Domestic Threat?
The retired flag officers who authored this letter noticed a number of individual threats to American's liberties and freedoms. To many Americans the concerns raised have merit. The idea that our elections could have been altered has prompted many to question the ballot process.
If you, as a citizen of this country, wish to cash a check, purchase a house or a vehicle, register to vote—and many other tasks we take for granted—you must show some form of identification. Many of these tasks require your Social Security number as well. However, the looney left do not seek to require proof of identity at the polls. By claiming that voter ID laws are racist they are, in fact, using a tyrannical intimidation tactic.
The current administration has begun a direct attack on our Second Amendment rights through Biden's executive actions. The progressive socialists in Congress are striving to pass legislation which would create felons among millions of law-abiding gun owners. Biden's mandates dealing with the pLandemic, such as the forced lockdowns of healthy individuals, school and business closures, and mask mandates also have a dictatorial bent.
Special interest groups have also been utilized to divide Americans into warring factions. The rise of violence prevalent in Antifa and Black Lives Matter riots strengthens the case for these former officers. The "Rule of Law" is fundamental to our Republic and security.
With George Soros-financed District Attorneys and Attorneys General issuing sweeping prosecutorial reforms, our criminal justice system is nothing but a revolving door for miscreants. The self-proclaimed leader of the "squad," Rep. Alexandria Ocasio-Cortez (D-NY), recently issued a statement claiming that if more prisons were shuttered there would be less crime.
The numerous actions Biden has implemented that end oil and gas leases has led to America's energy independence dissipating. His cancellation of the Keystone Pipeline cost thousands of jobs for hardworking citizens. His climate change agenda will further the destruction of American factories and businesses.
When Biden was inaugurated he claimed he wished to unify the country. Unfortunately, his administration's policies and actions have only furthered the divide. By allowing transgenders to serve in the military and the implementation of critical race theory the degradation of our armed forces will surely be hampered.
Though not a dictator in the common vernacular, it is obvious that this administration is rapidly attempting to move our nation towards a Marxist doctrine. Utilizing all of the tricks of the trade the looney left are hopeful in implementing laws to cement socialism into our culture permanently.
Although many of these officers are far removed from active duty, their words are still wise and learned. Once liberty is lost it will only be retrievable through bloodshed not seen since the civil war. Before this nation reaches such dire straits we need to become a vocal thorn in the sides of the looney left. Do not go quietly into that good night my friends.