feast of the beast the destroyer holy serpent of the jews dna science and the jewish bloodline
Exclusive Intelligence Examiner Report
---
---
If the President is not in charge, who is?
Have you seen the cartoon about a UFO landing on a golf course? Two extraterrestrials from the space craft—little green men—politely address a bewildered, rather mature golfer, "Take us to your Leader."
I was thinking about this cartoon recently and asked myself, what would I do if I were the golfer? Who would I take the extraterrestrial visitors to meet? Would my Leader be the President of the United States in the White House? Perhaps I should introduce our two alien friends to the United Nations Secretary-General in New York, or maybe to Russia's Vladimir Putin in the Kremlin, in Moscow?
What would you do?
Why is Trump Unable to Move?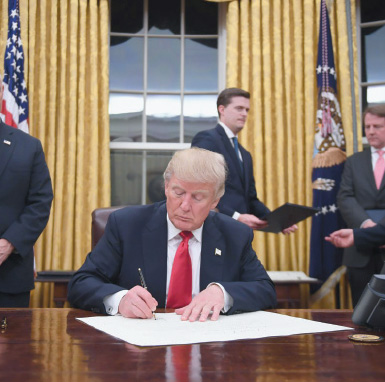 Does Trump really have any power as President? Or is there someone else running the Oval Office?

I had occasion recently to talk to a very influential person "in the know" in our nation's capitol. We discussed the "swamp creatures," the corrupt political elite of Washington, D.C., and President Trump's current war against these establishment hoaxters and their allies in the fake media and the "Deep State" intelligence agencies.

Exasperated over President Trump's inability to have Congress pass his promised agenda—tax reform, building the wall, reform the IRS, repeal ObamaCare, etc.—and his continuing conflict with the corrupt media, the political establishment, and the Deep State, I blurted out, "He is our President. He's got the Constitutional power. Why doesn't he fire the Obama political hacks still lingering in the FBI, NSA, CIA, and other agencies? Why does he not expose the corrupt Republican so-called 'leaders,' like Congressman Paul Ryan and Senate Majority Leader Mitch McConnell? Why doesn't Trump order his Attorney-General, Mr. Sessions, to prosecute crooked Hillary Clinton? Why Doesn't Trump drain the swamp? What is he waiting for?"

My visiting friend calmly let me finish, then quietly said, "Donald Trump has little or no power. He has been told what he can and cannot do. He is very limited. He is controlled. The Constitution is ended. There are no real laws. Americans now face an unnamed, ruthless tyranny of evil. The President is a figurehead, a pitiful caricature of a leader. The Congress is also told what to do, and when, and the Supreme Court blankly carries out the desires and whims of those who rule over them."

"There is no Republican and no Democrat Party. The people are desperate. They have no-one they can turn to."
Powerful Forces Preventing Trump From Acting Constitutionally as President
I listened very closely. Is my friend correct? If so, you and I are in serious jeopardy. Will the great run of America now come to a shocking and abrupt end? Do we have anyone to turn to in Washington, D.C.? If Trump is not our Leader, who is?
Donald Trump is trying hard to be President, but there are powerful forces preventing his programs of "America First." The establishment scoff at him, the Media hate Trump and lie about him. Thousands threaten his life. Leftist mobs and moronic Hollywood celebrities profane Trump and disrespect him and his policies. From his first day in Office, politicians have expressed their intent to impeach and remove him from the Presidency. The liberal Courts revile Trump, and his own subordinates plot behind his back and leak fake news reports.
Why Do Presidents Lack Authority?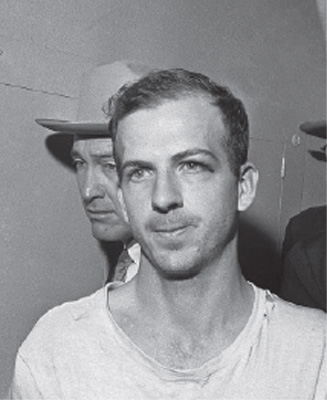 Nobody believes Lee Harvey Oswald acted alone.

President Trump may well be the most hated and reviled, but he's not the first President to lack executive authority. In reality, the President is not in charge. He's simply a hapless figurehead.

John F. Kennedy tried to use his presidential powers and wound up dead in Dallas. The people were lied to. We all knew that Lee Harvey Oswald didn't pull the trigger. Even the First Lady, Jackie, knew her husband was murdered by conspirators. These conspirators shoved LBJ down our throats and the bumbling Texas gangster gave us a failed presidency and 50,000 killed in Vietnam.

Jimmy Carter was loathed by the powers that really run this country, and he was summarily dismissed after one term. Ronald Reagan campaigned on the promise he would not appoint members of the Trilateral Commission and the Council on Foreign Relations to high office. But, such men packed his Administration, and one of them, George H.W. Bush, was forced on Reagan as his Vice President.
Jackie Kennedy knew her husband was murdered by conspirators.

When President Reagan attempted to act as the real President, he was the victim of an assassination attempt. He subsequently "behaved."

Nixon heroically fought back against the Jews and their Media and ended up thrown out of the White House, disgraced and abandoned. His Vice President, Spiro Agnew, was also cast out.

President George W. Bush was considered a "dolt and dufus," by most observers. As 9/11 was executed, Bush calmly read a book, My Pet Goat, to elementary school students. The Neocons told him what to do in fighting the Iraq War, and Bush was constantly led around by the nose by his Vice President, Dick Cheney. But, who was really in charge?

Barack Obama once whispered to the Russian Minister that after he was elected a second time, he would have "more flexibility." Exactly who was denying the President the flexibility he needed to act?

Now we return once again to Donald Trump, whose agenda is laughed at and disrespected even by Republican leaders in Congress. He can do little without being directed by Obama holdovers, Democrats Rod Rosenstein in the Justice Department, and Andrew McCabe, who, as Acting Director, controls the FBI.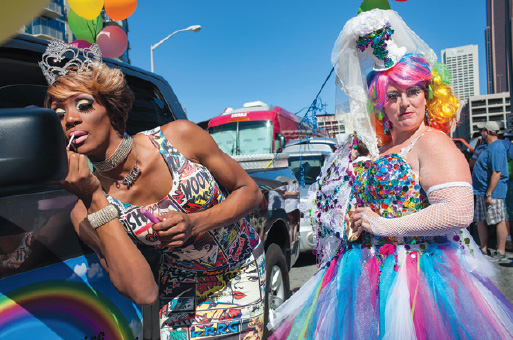 "Aren't I Pretty?" President Trump confronts a transgender, Sodom and Gomorrah world and must achieve a miracle to restore it. Can hope win against this wickedness?
The do-nothing House and Senate Democrats and Republicans have set up Intel Committees to pursue criminal charges against Trump and ride him out of town. They've also appointed a Special Counsel, Robert Mueller, a former FBI charlatan, to go after Trump and charge him and his Cabinet. Few in the Media support Trump. Democrats and Soros-paid Marxists are now ranting and demonstrating in the streets. Young Millennials smoke marijuana and take in rap concerts. Most are budding Marxists.
Trump Is Hanging On, But For How Long?
Trump seems to be hanging on as President only with the power of his "tweets" and the support of the downtrodden, "deplorable" voters who are dwindling in numbers even as I write.
Donald Trump knows that certain unnamed globalist conspirators are opposed to his nationalist views. They have worked for decades to install a New World Order. They oppose Trump's plan for a wall on the border and are carefully working to push Trump out and put the weak and submissive Mike Pence in the Oval Office. They've done it before. Will they do it again?