codex magica mysterious monuments
---
Friends, once again we ask for your help for the work of the Texas Children's Home. Your gifts will help bless the lives of many children and houseparents. One hundred percent of your donation goes directly to these needy recipients. We do not keep one cent for our expenses.
Please join us in supporting this important cause. We have had tremendous response in the past, and we look forward to hearing from you soon. Through you, Power of Prophecy is making a significant impact upon these young people's lives. When you send in your donations, please specify that your gift is for the Texas Children's Home or the "Orphanage Project."
Donate today by clicking this link.
Since it is in $1 increments, please select the quantity you wish to donate.
Keep up to date with Texe on


(Log in and search for texe.marrs1)



---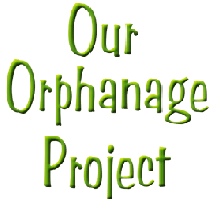 Thank you for your support of our Texas Children's Home Project
---
---

We are so very thankful to those of you who give to Power of Prophecy. You are a valued member of our end-time crusade for Truth and Righteousness on behalf of our Savior Jesus Christ. Click here for more info!